Szállások
Gasthof Messnerwirt
- Antholzertal (Niedertal, Mittertal, Obertal)
Gasthof Messnerwirt
39030 Antholz-Niedertal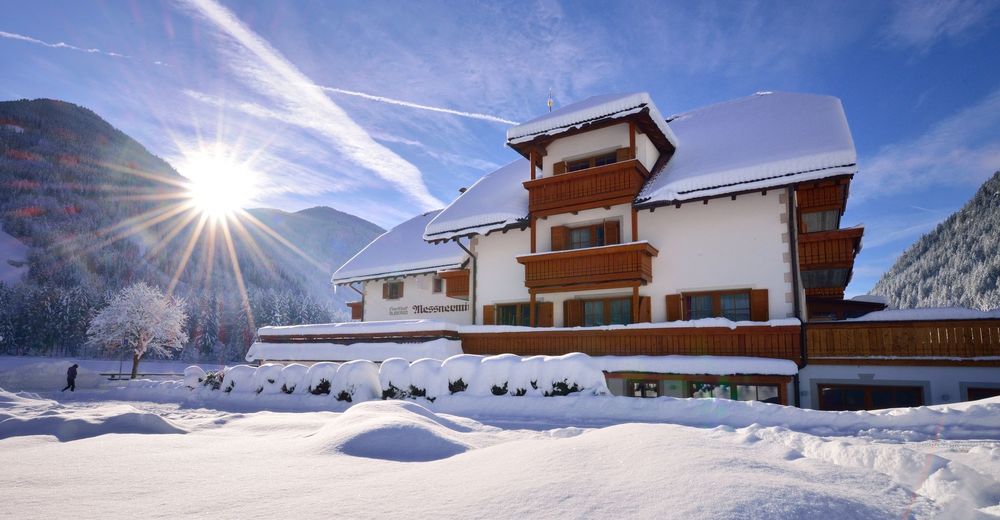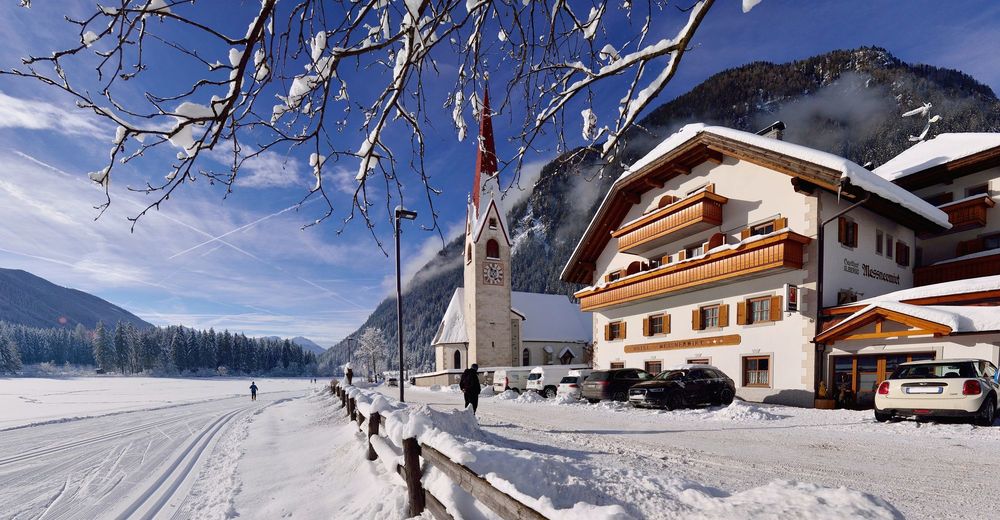 © Armin BODNER - ARMIN_BODNER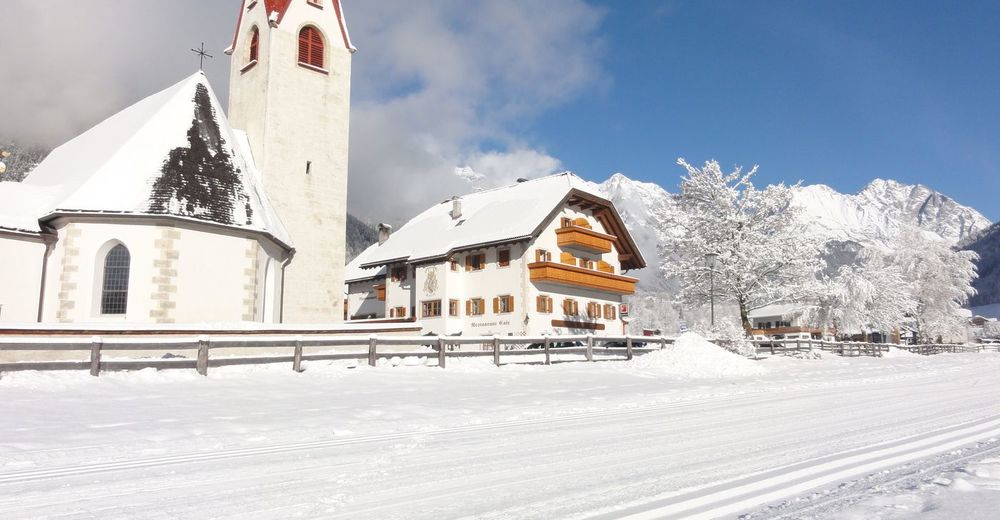 © Rienzner Markus
© Copyright - Photography: www.meraner-hauser.com
© Copyright - Photography: www.meraner-hauser.com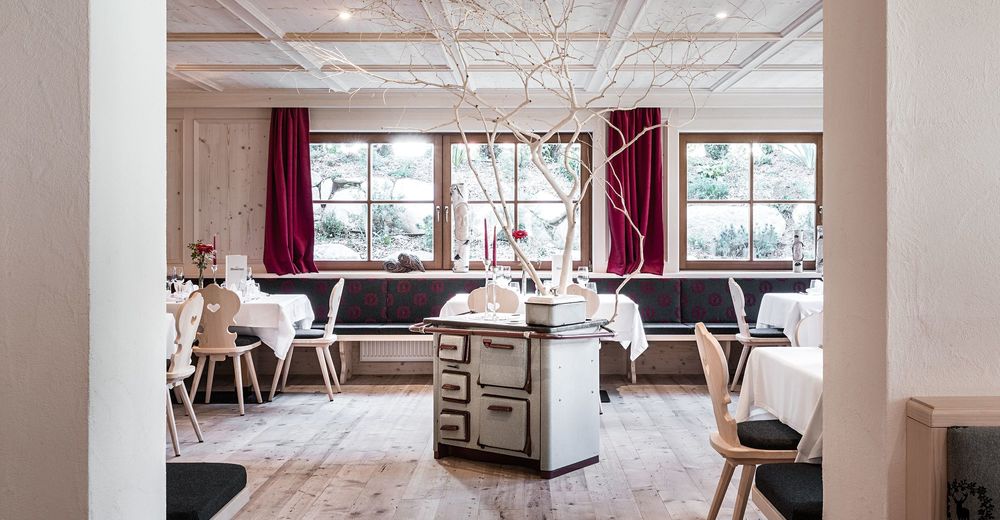 © Copyright - Photography: www.meraner-hauser.com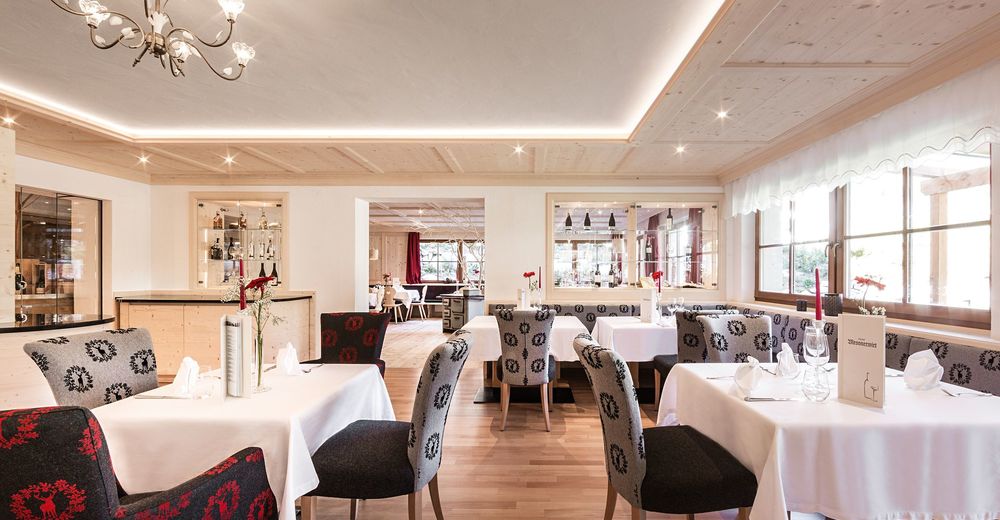 © Copyright - Photography: www.meraner-hauser.com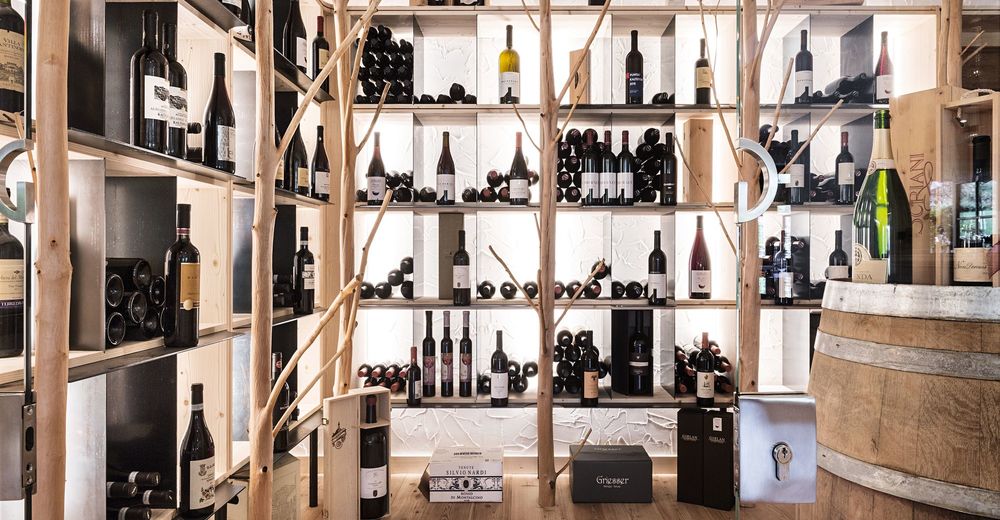 © Copyright - Photography: www.meraner-hauser.com
Winter holidays at the Messnerwirt*** closed to the Plan the Corones - We are looking forward to welcome you !
Our Hotel and the farm Messnerwirt are located in the middle of the Southtyrolean Valley of Anterselva . It's close to the ski area Kronplatz and the center of biathlon and cross country skiing.
Our guest's ' become enthusiastic' especially from the homelike atmosphere, the culinary
deliciousness matched with the original hospitality and cordiality.
Yours family Zingerle Franz
Experience winter….
Quiet and enchanted shines the mountains landscape in the white winter dress. What about some turns cross country skiing in front of the Hotel or in the closed Biathlon center of Antholz?
Or do you prefer a racy downhill with the ski or the snowboard? The Kronplatz with it's 100 km of piste offers endless fantastic ski-runs, state-of-the-art ski lifts and gondolas and homey mountain huts. The gratis shuttle – bus drives you easily from our Hotel to the Kronplatz or to the Biahtlon center Antholz.
For a change you can buy the Dolomiti ski pass and ski in Cortina, Alta Badia, Gardena, Alta Pusteria…..
Enjoy holidays
You start your ski day with the original farmer breakfast; consisting of different grained variants of bread, aromatic alp butter, homemade yoghurts, self made herb tees, fruity juice and marmalade…… to the point of fresh ambrosial coffee.
Weary from skiing, winter hiking, sledging? Than relax in our feel good oasis with Finnish sauna, steam bath; whirlpool, solarium and different massages.
Within the bon vivant half- board we serve you exquisitely 4- 5 course menu, prepared with natural products from our farm, flavoured and garnished with creativity and fantasy!
Of course we offer you as well vegetarian dishes or special diets. Every evening you find a colourful salad buffet.
At night you sleep well in our cosy arranged rooms (all with balcony)…. until the next morning a new eventfully day is waiting for you.
Important events:
Biathlon Word cup Antholz
The Hotel Gasthof Messnerwirt is closed to
Antholzer See : 3 km
Biathlon Zentrum Antholz: 3 km
Kronplatz: 10 km
Bruneck: 25 km
Bozen Ötzimuseum: 90km
Rendelkezésre állás Gasthof Messnerwirt
kérésre
rendelkezésre áll
Ajánlatok Tél Gasthof Messnerwirt
Ajánlatok Nyár Gasthof Messnerwirt
Árak
| Tél | Főszezon | Vor-/Nebensaison |
| --- | --- | --- |
| Éjszakázás | - | - |
| reggelivel | 50 € -ig 80 € | 40 € -ig 50 € |
| Félpanzió | 69 € -ig 95 € | 55 € -ig 75 € |
| All-inclusive | - | - |
| Nyár | Főszezon | Vor-/Nebensaison |
| --- | --- | --- |
| Éjszakázás | - | - |
| reggelivel | 50 € -ig 80 € | 40 € -ig 50 € |
| Félpanzió | 65 € -ig 120 € | 55 € -ig 75 € |
| All-inclusive | - | - |
price for person a day including Messnerwirt's halfboard