Sífutás
Faistenau
The 60-kilometre network of cross-country skiing trails in Faistenau comprises 4 perfectly groomed cross-country skiing runs with difficulty levels ranging from easy to intermediate. Your cross-country skiing expedition starts at the sports ground (cross country skiing stadium) in the village. The trail will take you along the edge of the village to the beautiful Tiefbrunnauer Valley. The cross-country skiing runs are located in sunny areas and do not boast major differences in altitude.
In addition to the general cross country skiing runs a special night trail is available. The 5-kilometre Kugelberg Trail comprises a classic cross-country skiing run and a skating trail and is illuminated by floodlights from the onset of dusk until 9pm every day. This trail originates at the sports ground of the local school.
Cross-country skiing information and rules of conduct
Skiers are requested to ski only in the designated direction of the cross-country skiing run
In the event of oncoming skiers please move to the left
Please overtake slower skiers on the left or right if a clear trail is available
Slower skiers are not required to make room for faster skiers (they have the right of way)
Skating is only permitted on the skating runs
Please adhere to the warning and information signs
Please do not litter on the cross-country skiing runs
Dogs are not permitted on the cross-country skiing runs
Please park only in designated parking areas
Shower facilities, changing rooms and toilets are available for all cross-country skiers at the main entrance of the elementary school in Faistenau village centre.
---
Árak
Tariffs
Access to the cross-country skiing runs is SUBJECT TO A FEE
More infos www.langlaufdorf.at
---
Videos
02:21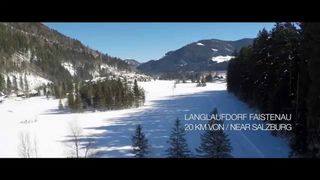 01:36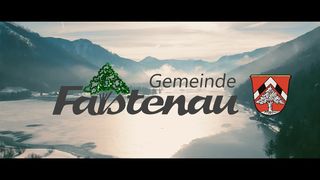 02:21
---
Aktuális sífutópálya információ
Honlap

E-Mail

Telefon

+43 6226 8384 41
Mesterséges pályák Áttekintés
4
klasszikus mesterséges pályák
32.2 km
4
Skating sífutópálya
32.2 km
1
Sípálya világítással
5 km
Kugelberg Loipe
Vegyes
Kölcsönzés
Sífutás Szerviz

Kapcsolat Turista iroda
Tourismusverband Fuschlseeregion - Ortsbüro Faistenau
Cím

Am Lindenplatz 1, A-5324 Faistenau

Telefon

+43 (0)6226 8384 41

E-Mail

Homepage
Beliebteste Langlaufregionen