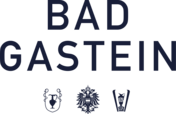 Bad Gastein
800 - 2.700m
Bad Gastein's History
There are few places in Europe with a history as interesting and meaningful as
Bad Gastein.
The impressive architecture and stylish buildings show a wealth that is not often found in a village of this size. An architectural style that is only prevalent in Vienna, Prague and a handful of other towns in the old Habsburg dual monarchy of Austro-Hungary.
Traces of humans could be found dating back almost 7000 years, to the early Stone Age, in the largest side valley of the Salzach.
The name "Gastein" originates from the Celts, who settled there from the west in 400 BC.
The first drawing of the Gastein pitcher is from 1327, and it later became Bad Gastein's coat-of-arms.
The valley belonged exclusively to the Sigharding tribe, and once they died out in 1218, the valley was taken over by the dukes of Bavaria. They sold the "Provincia Castuna" to the diocese of Salzburg in 1297. In the year 1816, after the diocese was secularised, the Gastein valley was incorporated into Austria as part of the newly-created federal state of Salzburg.
The historical development was governed by three factors: the spa industry, mining and the alpine agricultural economy in the highest mountain meadow areas.
According to legend, the two settlers Primus and Felician (patron saints of the church in Bad Gastein) found a mortally wounded deer and bathed its wounds in a warm spring. The animal returned to full health, and that was how the healing power of the Gastein thermal springs was discovered. The first definite reference to medical use of the healing water is from 1350. There are 18 thermal springs in Bad Gastein, which come out of the mountain with a water temperature of 45° Celsius. (5 million litres of water per day.)
The thermal baths became well known all over the world, and many famous visitors came to Bad Gastein – including a large number of emperors, kings and state leaders in the 19th century, such as Emperor Franz Joseph and Empress Elisabeth of Austria, as well as Emperor Wilhelm (Kaiser Wilhelm) and Prince Bismarck from Germany. Kaiser Wilhelm I visited Bad Gastein for the twentieth time on 19th July 1887, and when he died in 1888, the people of Bad Gastein showed their respect by bringing a wreath made from 3000 edelweiss flowers they had picked to his grave in Berlin. Then – as now – these beautiful flowers from the high alpine meadows were very rare.
Archduke Johann provided key impulses that triggered the development of alpinism as it is today – the first high-altitude alpine lodge at the Gamskarkogel peak was built at his instigation.
Tourism began on a large scale in 1909 upon completion of the Tauern railway across the Alps (His Majesty opened the station in 1905), which in the early days was restricted to spa holidays and relaxation during the summer months. In 1946 the first chairlift was opened, and winter sports started to gain importance, reaching a distinctive peak in 1958 when the skiing World Championships were held on the Graukogel in Bad Gastein. The winner was Toni Sailer.
Today Bad Gastein is internationally renowned as a skiing and hiking paradise as well as a spa and relaxation resort.
Bad Gastein in winter
The secret of the Gastein skiing and carving region is its absolute diversity of slopes
Skiers, carvers and snowboarders will all find something to their taste here: extensive skiing areas up to an altitude of 2700 above sea level, selective powder and mogul runs, carving areas (there is a permanent carving run in the Sportgastein skiing area), and endless freerides – there is no chance of being bored. There are 201 km of groomed pistes in the valley, providing perfect conditions for both beginners and professionals, with varying levels of difficulty: 60 km of easy slopes, 117 km medium, and 24 km difficult.
Skiers can choose from the ski links Stubnerkogel-Angertal-Schlossalm, the World Championship standard Graukogel and the high-altitude alpine region of Sportgastein. The optimum altitude and snow blowers covering a wide area guarantee snow from the end of November until the end of April.
Gastein has ski schools with qualified instructors to cater for everyone's interests – from beginners to professionals. Ski kindergarten, adult groups or one-to-one tuition for individual technique improvement – the ski teachers are highly qualified and happy to take on pupils of any standard.
If you want to try out skiing, you can take advantage of offers at the ski hire centres and specialist sports shops.
The "gentle sport" of cross-country skiing is considered to be one of the healthiest ways to keep mobile. Cross-country skiing in Gastein shows how movement can be fun. Bad Gastein is a paradise for cross-country skiers, with well-groomed, marked-out routes. Like winter hiking, this Nordic sport leads to some of the most beautiful parts of the holiday region. Cross-country fun is guaranteed right into spring in Sportgastein: on a high-altitude cross-country run with guaranteed snow at an altitude of 1600 metres. The floodlit run at Böckstein is a particular highlight, and it is open every day until 21:30. Apart from downhill and cross-country skiing, you can experience another side of winter as well.
Our cross-country schools provide an ideal environment in which to learn the various techniques required.
Going on a snowshoe walk is an especially gentle way to see Nature close-up, and the Bellevuealm sledging tour promises high-speed fun. The sledging run is 2.5 km in length and lit at night. A chairlift goes to the top.
A horse-drawn sleigh takes you through the deep snow in the Gastein valley, with little bells jingling brightly in time to the horses' movement – that's traditional winter fun in Gastein.
Bad Gastein also has a natural ice rink. Tel. 0043 6434 2004
Bad Gastein in summer
Summer in the Alps is an unparalleled natural experience. Hiking in the Hohe Tauern National Park, Nordic Walking, trekking, cycling, mountain biking, horse-riding or just going for a walk. Discover the limitless possibilities of summer in Gastein. There are many places in Gastein where walkers can stop to taste and buy fresh, home-made delicacies.
Hohe Tauern National Park – the largest nature and wildlife reserve in the Alps
The Hohe Tauern National Park is situated in the heart of the Austrian Alps – covering an area of 1800 km² it is the second largest in Europe. It is one of the last remaining reserves of significant size for flora and fauna. Some endangered species have been able to survive in the Hohe Tauern park only by preserving their natural habitats. Here, Nature can be seen from its most beautiful side: Austria's highest mountain peak, extensive glaciers, alpine meadows, rocks and waterfalls – in harmonious union with the landscapes of ancient cultures shaped by centuries past.
Virtually no other landscape in Austria harbours such highlights as this. The National Park is undoubtedly one of the most fantastic places on Earth, a paradise for everyone – right where Nature's heart beats! Colourful alpine flowers are dotted around the marked footpaths. Routes are graded in difficulty, ranging from easy and family-friendly to high alpine, and they are well signposted.
If you don't fancy walking up the mountain, the Gastein mountain railways will take you up in comfort to admire the splendid views. The Anlauftal valley near Böckstein was and is the setting for a special project. The bearded vulture, which was already extinct in its natural habitat, has been released into the wild as part of a large-scale resettlement project. The project seems to be very successful – Gastein's pair of bearded vultures are already celebrating their offspring.
Cycling and mountain biking in Gastein
Mountain bikers and cyclists are always extremely welcome here. A bicycle-friendly infrastructure has been created especially for them. Cycles can be hired from the sports shops. The Gastein valley cycle path is family-friendly and relaxing – discover the beautiful countryside of the Gastein valley around this route with your kids and/or friends. The path follows a circuit along some charming, little-used paths. Length: 30 or 60 kilometres. Altitude difference: 370 metres. It starts in Böckstein (1100 metres), and the route leads along the Gastein valley to Klammstein (730 metres), where tour bikers also have the option of joining the Tauern cycle route through the Salzach valley.
Golf on the 18-hole golf course Tel. 0043 6434 2775
Absolute golfing heaven in the Alps, right at the bottom of the valley in Bad Gastein (in Bad Bruck), surrounded by a charming landscape. The long-established Gastein Golf Club has a newly landscaped 18-hole course that blends in harmoniously with its natural surroundings. Taster sessions, greencard courses and beginner courses are offered, as well as advanced and perfection tuition. Clubs and balls for use during lessons are supplied to all beginners. Gastein's sporting facilities also have plenty to offer tennis fans – outdoor courts in beautiful countryside, as well as indoor courts.
Thermal spring water in Gastein – a source of vital joy
The Gastein springs were discovered in the 7th century.
Analysis has shown that the rainwater from the Graukogel and Hüttenkogel mountains at an altitude of about 1800 metres seeps down, accumulating at a depth of 2000 m, is heated up underground, and emerges again in Bad Gastein in the Badberg area at an altitude of about 1000 metres. There are 18 different springs producing a total volume of five million litres per day.
The thermal water is slightly mineralised, contains radon and has a temperature of 44 - 47°C.
Gastein curative tunnel Tel. 0043 6434 3753-0
Actually it was the lure of gold that inspired Gastein's inhabitants to take a look at the Radhausberg mountain from inside about 50 years ago. Although the precious metal was not found while building the tunnel, something much more valuable was unearthed instead: healing power. After spending just a short time inside, you will start to feel the positive effects on your body, mind and spirit! The curative tunnel is suitable for treating the symptoms of diseases as well as being a preventative treatment, by strengthening the immune system. Visitors are transported up to 2.5 km inside the mountain on a modern tunnel train.
A healing climate unique in the world:
Increased radon levels (up to 4.5 nanocuries per litre of tunnel air), warm, humid air (temperatures ranging between 37 and 41.5°C, relative air humidity of 70 to almost 100%), ideal conditions for speleotherapy (the air is extremely pure, with no dust or allergens and low levels of bacteria, healing aerosols and negative ions).
Which ailments can be treated?
·Problems of an inflammatory or rheumatic type, such as Morbus Bechterew, chronic polyarthritis
·Degenerative and deforming joint ailments (arthrosis, spondylosis, osteochondrosis)
·Neuralgia, chronic pain
·Long-term problems with the musculo-skeletal system resulting from sports injuries and accidents
·Furthermore there are excellent healing prospects for respiratory diseases such as bronchial asthma, chronic bronchitis, sinus inflammation and allergies such as hay-fever.
Bad Gastein thermal spa centre Tel. 0043 6434 2711
The thermal spa centre package in Bad Gastein provides regeneration, preventative therapy and fitness under medical supervision. The healing power of the Gastein thermal water that flows from the mountain at 44-47° Celsius from 18 different springs is used for treating many complaints naturally.
Balneotherapy treatments include the thermal tub, thermal underwater therapy, thermal inhalations, as well as thermal oral irrigation.
The available physical therapy treatments range from healing gymnastics to electrotherapy and cold therapy. Full and part massages, lymph drainage, connective tissue massage and foot reflex zone massage can also be carried out.
The Gastein steam bath Tel. 0043 6434 6127
One speciality typical of Bad Gastein is the small radon thermal steam bath situated in the centre of the village. Steam from the thermal water is piped directly into the steam bath tubs through a system of shafts from above the well of Spring IX (Elisabethquelle). The spa therapy patient spends around 20 minutes sitting in the steam from the spring. The therapeutic principle is intensive absorption of radon, which can be done without stress to the circulatory system and without the hydrostatic pressure of a full bath. Packages on offer include: radon thermal steam bath, medical sports massage, reflex zone massage, connective tissue massage, healing gymnastics, lymph drainage, oxygen therapy, natural cosmetics, fango and hayflower packs, aroma energy massage, Shiatsu and Tuina therapy. The Bad Gastein radon thermal steambath is a state-run convalescent facility with qualified medical staff. The thermal steam bath is particularly suitable for people with low stress-tolerance levels. Bathing time as well as temperature (32.5°C – 41.5 °C) can be adapted to suit the requirements of individuals.
Felsentherme Gastein – thermal spa Tel. 0043 6434 22230
"Felsentherme Gastein" opened its doors in October 2004 after extensive refurbishment and reconstruction. Discover this exciting and relaxing facility nestled in the Gastein mountains – a thermal adventure for all your senses awaits, with 1000 m² of water area, at a temperature of 24° - 32° C
Relax and chill out in the Relax Area – an indoor bath with a temperature of 32°C, in the extraordinary atmosphere of the recently refurbished world-famous Felsenhalle.
The new Activity Area has numerous attractive features – such as a flow channel, a 70 metre fun slide, a kids' pool and a rock grotto. The outdoor spas has a sports pool and relaxation pool, as well as a children's fairytale pool – all surrounded by a fantastic panoramic view.
Sports fans can build up their stamina and condition in the Fitness Zone – where there is state-of-the-art equipment.
The highlight of the Felsentherme is the PANORAMA-WELLNESS-Area, which features saunas, steam baths, solarium, nudist area, laconium, juice bar, panorama rest room, massage and nudist terrace.
Panorama Restaurant – here, dishes with a wellness theme are served – but also traditional Austrian and international cuisine.
---
---
Szabadidős tippek Bad Gastein
Összes szabadidős tipp megjelenítése
---
Kapcsolat Bad Gastein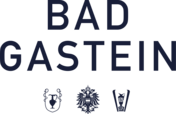 Kur- und Tourismusverband Bad Gastein
Kaiser Franz Josef Straße 27, A-5640 Bad Gastein
Telefon

FAX

Honlap
E-Mail
Kérdés és Prospektusrendelés Szállások
---
Kapcsolat Hegyi pályák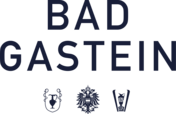 Gasteiner Bergbahnen AG - Ski amade
Bundesstraße 567, A-5630 Bad Hofgastein
Telefon

FAX
Hegyi pályák Nyári nyitvatartás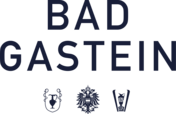 Szálláshely keresése Bad Gastein
102 Szállodák, Szabadidő-lakások...
145 Ajánlatok és Átalányok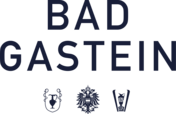 Sport beszállító Bad Gastein
Ajánlatok és Átalányok Bad Gastein
Webcamek