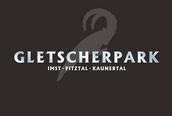 Pitztaler Gletscher - Bergbahnen Rifflsee
1.680 - 3.440m
Incredible views from 3.440 m
The Pitztal glacier closes the valley of Pitztal. Taking the glacier express, you climb up to a level of 2.840 m. From this point, the new cable car Wildspitzbahn will take you to the highest Café in Austria on 3.440 m. The highest mountain of the Tyrolean mountain range, the Wildspitze (3.774 m), is almost within reach. Free guided tours and the glacier restaurant complete what the glacier has to offer.
Austria's highest café: The Café 3.440
Café 3.440
Enjoy unparalleled views of Tyrol's highest mountain, the Wildspitze, and the surrounding fifty 3000-metre peaks of the Pitztal from the highest café in Austria. Relax and unwind over coffee and cake at Tyrol's highest patisserie. The free-floating terrace and panoramic seats behind the wide glass frontage offer seating for over 100 guests.
Opening times: daily from 9.30 am - 3:30 pm
Homemade tarts and cakes
Coffee specialties
Lunch menu and soups
Free Wi-Fi
Rifflsee
A fascinating mountain lake at 2.232 m above sea level
Rifflsee (Lake Riffl) is the highest mountain lake in Austria. The cable railway company decided to use its name as their own. The ski lift facilities of the Rifflsee Cable Railways allow visitors to reach a large number of easy to medium difficulty mountain trails.
The starting point is the village of Mandarfen (at 1.682 m) at the far end of the Pitztal where there is also a car park. The gondolas of the Rifflseebahn comfortably and effortlessly take you to 2.300 m above sea level, where all the hiking tours start.
The top terminal, together with the Sunna Alm restaurant, has a panoramic sun terrace for your convenience. The restaurant buildings were constructed with a view to sustainable tourism architecture. The building is a 'passive' (ultra-low energy) house, utilising solar technology and geothermal energy.
---
---
Szabadidős tippek Pitztaler Gletscher - Bergbahnen Rifflsee
---
Kapcsolat Pitztaler Gletscher - Bergbahnen Rifflsee

Tourismusverband Pitztal
Unterdorf 18, A-6473 Wenns
Telefon

FAX

Honlap
E-Mail
Hegyi pályák Nyári nyitvatartás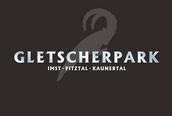 Szálláshely keresése Pitztaler Gletscher...
77 Szállodák, Szabadidő-lakások...
27 Ajánlatok és Átalányok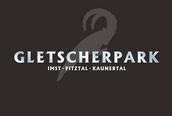 Sport beszállító Pitztaler Gletscher...
Ajánlatok és Átalányok Pitztaler Gletscher - Bergbahnen Rifflsee
Webcamek