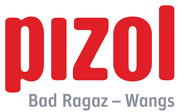 Síterület

Pizol - Bad Ragaz - Wangs

509 - 2.844m
Jelenlegi információkMa, 17:14
Liftek
Nyitvatartás Tél
Szezon

09.12.2023 - 07.04.2024

Művelet

08:15 - 16:45
Verschiebungen und Änderungen der Saisondaten und Betriebszeiten sowie die definitive Inbetriebnahme einzelner Anlagen, bleibt aufgrund von Schnee- und
Witterungsverhältnissen den Pizolbahnen AG vorbehalten!
Pályák
könnyű

18,5 km

közepes

18,6 km

nehéz

6 km

Freeride/ Útvonalak

7 km

összesen

50 km
Újítások
The continuously expanded state-of-the-art snowmaking system on the Pizol guarantees even more snow reliability than before.
The Kinderland on Pardiel with conveyor belts and children's slope makes children's eyes light up and puts a smile on the whole family's face.
---
Síterület
Enjoy the winter at the Skiareatestsieger 2022
On 50 kilometers of slopes, which are accessed by 12 lifts, the winter sports area Pizol in eastern Switzerland offers a variety of activities & attractions. Away from the slopes, various winter hiking trails, ski touring slopes, a snowshoe trail and a varied gastronomy await! Those who would like to stay longer will also find inviting overnight accommodations directly on the slopes. Particularly impressive is the famous Pizol wide view over the Alps of Eastern Switzerland and Vorarlberg to Lake Constance. The valley stations Bad Ragaz and Wangs are only 5 minutes away from the highway exits A3/A13.
"Ski and Snowboard"
Over 400ha as diverse as nowhere else: 50 km of slopes on 32 pistes, 25% of which have state-of-the-art snowmaking. The freestyle snowpark "Riderpark Pizol" is the homebase of eastern Switzerland for freestylers. The fun slope with its steep curves, fun elements and waves - offers fun and action. If you want to feel the racing feeling, visit the Brack.ch Skimovie on the Vreni Schneider Run. Powder in Freeriders Paradise - The terrain is beautifully cambered and playful, allowing for countless creative lines.
"Family friendly"
The Kinderland is located at the top station. Fun and entertainment is guaranteed. There are 3 conveyor belts (magic carpets) which are freely accessible, the ski school as well as the children's slope with soft forest elements. Right next to it is the Heidi & Peter slope, which leads directly to the practice lift. Need a change of pace? Away from the ski slopes, the 3.5 km long toboggan run is a great highlight. Specially designed family meals round off the family adventure.
"Events when the sun goes down"
The Pizol is also a special highlight at night. While Sarganserland turns into a sparkling sea of lights in the evening, a completely new world opens up on the mountain with its very own charm. On Friday evening from 30.12.22 the illuminated night skiing and night sledging takes place. For refreshment, the rapid descents at night can be perfectly combined with a fondue in one of the restaurants along the route. On Saturday evening from 17.12.22 it becomes romantic. The Liechtliweg, decorated with lanterns, leads to the Prodchopf lookout point, where a warming fire and soothing mulled cider await visitors.
---
Kapcsolat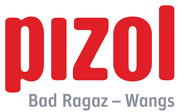 Pizolbahnen AG
Loisstrasse 50, CH-7310 Bad Ragaz
Telefon

Hótelefon

FAX

Honlap
Kérdések
Nyitvatartás Nyár
Szezon

06.05.2023 - 19.11.2023

Szám Liftek

5
13. Mai bis 30. Juni 2023
Gondelbahn Bad Ragaz, täglicher Betrieb
01. Juli bis 22. Oktober 2023 täglicher Betrieb
Gondelbahn Bad Ragaz
Sesselbahn Pardiel-Laufböden
Gondelbahn Wangs
Sesselbahn Furt-Gaffia
Sesselbahn Gaffia-Pizolhütte
23. Oktober bis 01. November 2023 *
Gondelbahn Bad Ragaz, täglicher Betrieb
04./05. November 2023 *
11./12. November 2023 *
18./19. November 2023 *
Wochenendbetrieb Sa/So (Mo-Fr geschlossen):
Gondelbahn Bad Ragaz
Abendfahrten
Jeden Samstag von 01. Juli 2023 bis 21. Oktober 2023 mit der Gondelbahn Bad Ragaz von 18.00 – 22.30 Uhr.
Betrieb bei schlechter Witterung
Bei schlechter Witterung fahren die Gondelbahnen Wangs und Bad Ragaz nach Bedarf. Die Sesselbahnen sind nicht in Betrieb.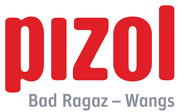 Szálláshely keresése Pizol - Bad Ragaz - Wangs
3 Szállodák, Szabadidő-lakások...
Webcamek
Legnépszerűbb síközpontok